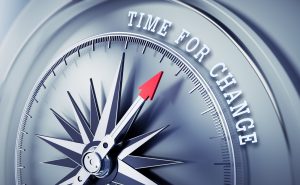 Email marketing automation provides information to more than just your customers… it allows you to track who is opening your emails, who is clicking on the links to bring them to your site, and so much more. If your company doesn't have a large marketing department, or if you don't have a dedicated marketing department at all, taking advantage of one of the excellent marketing automation software suites can seem incredibly complicated. However, having a successful customer relationship management (CRM) system can benefit your team by doing most of the "dirty work" for you.
Do I Need a Marketing Automation Specialist?
There are many choices for marketing automation software on the market today, and your choice should depend on how many emails you choose to send each month, how much functionality you want built into the package, and of course, how much you wish to spend. Whether you're looking at Mailchimp, Hubspot, Klaviyo, or another product, we can help you set up your marketing automation to accomplish your goals. We can help with any size project, from simple consulting to setting up your entire CRM system. We have the experience to get you up and running quickly, including:
designing and writing emails that will automatically be sent to your subscribers at specified times;
tracking who has opened your emails, who has clicked on them, and who has responded to you;
removing users who haven't opened your emails to get rid of "gray" subscribers who just suck up bandwidth and your money;
setting up RSS emails that will be sent out automatically to your subscribers when you post news, events, or blog posts on your website;
building forms on your site that will allow viewers to receive whitepapers, blog emails, and more; and finally
turning your subscribers into sales qualified leads.
The biggest advantage of marketing email automation is that it allows you to put your content in place, and your system will do the work! Once your viewers have been turned into Sales Qualified Leads (SQL), your sales team can take over.
If you would like more information, please click the Contact Us button at the top of the page.